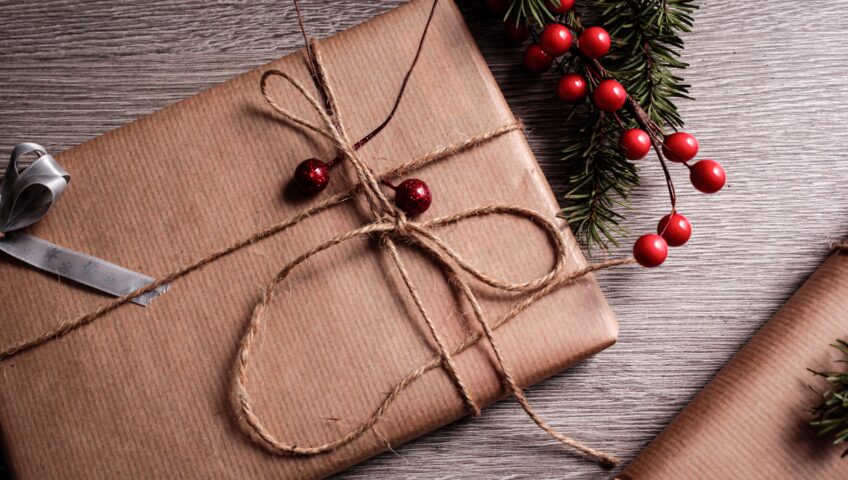 How to Reduce Waste This Christmas
Christmas is the time where we all gather with our loved ones to celebrate, with gifts, food, and festivities. It's often a time for indulgence and luxury – however, with this extravagance often comes a lot of waste which ends up in landfill.
However, there's no reason why you can't enjoy Christmas also vastly reduce the waste and rubbish that's produced by the celebrations. Our tips can help you to reduce waste this Christmas.
Reduce Food Waste
You'll likely enjoy many fantastic meals around Christmas – but did you know, around two million turkeys and 17 million Brussel sprouts are thrown away every year at Christmas? Many people buy more food than they need in fear of running out over the festive period with family visiting, but this just inevitably creates more waste.
The solution is to plan your meals carefully and only buy what you need. If you have leftovers, make sure you plan to use them, with turkey sandwiches or Boxing Day turkey curry. You can also make various soups and sauces from vegetable leftovers. If you're not able to use your leftovers straight away, you can freeze them, or put them on the compost heap. When you buy food, you should aim to purchase groceries with minimal plastic packaging. And always make sure to take your reusable bags with you to the shops!
Reduce Waste from Christmas Cards
It's estimated that around one billion Christmas cards will be thrown away once the festivities are over. Instead of sending a physical card to your loved ones, you could send an e-card instead. You could make a donation to charity with the money you save buying and posting Christmas cards, and you could encourage your friends and family to do the same.
If you do receive any cards, you should recycle them where possible. Not every card will be recyclable, as cards that have glitter on them aren't suitable for recycling. You could reuse these for Christmas arts and crafts, maybe by making decorations for next year.
Reduce Waste from Christmas Gifts
Part of the joy of Christmas is buying gifts for your loved ones and seeing the look on their faces when they open just what they always wanted. However, it's estimated that shoppers spend around £700 million each year on gifts that are unwanted, with these items going to waste.
Don't be afraid to regift items that you may have previously received but don't use – your Auntie might love that slow cooker that you've never used. You should also look around charity shops instead of buying brand new items. A good alternative to buying a present that might go to waste is to buy experience gifts instead, like bungee jumping or a meal out at a nice restaurant.
Reduce Waste from Christmas Wrapping
Wrapping up your Christmas presents with beautiful wrapping paper and ribbons is all part of the Christmas experience. However, much of the standard wrapping paper that's used for gifts contain plastics and isn't recyclable – so it all ends up in the landfill.
Many shops are now offering recyclable wrapping paper, made from brown paper, and you can even get recyclable sellotape. You can decorate brown paper packages with some natural winter foliage, foraged from your local woodland for an extra Christmas flourish. Alternatively, you can buy reusable fabric wrapping which you can use again and again every Christmas.
Away With It knows how important it is to reduce waste that goes to landfill. That's why we reuse and recycle 80% of the rubbish we collect, either taking it to the relevant recycling centre or donate useable items to charity.
Contact us for waste removal services in Essex and London, including house clearance, garden waste removal, and commercial waste removal.