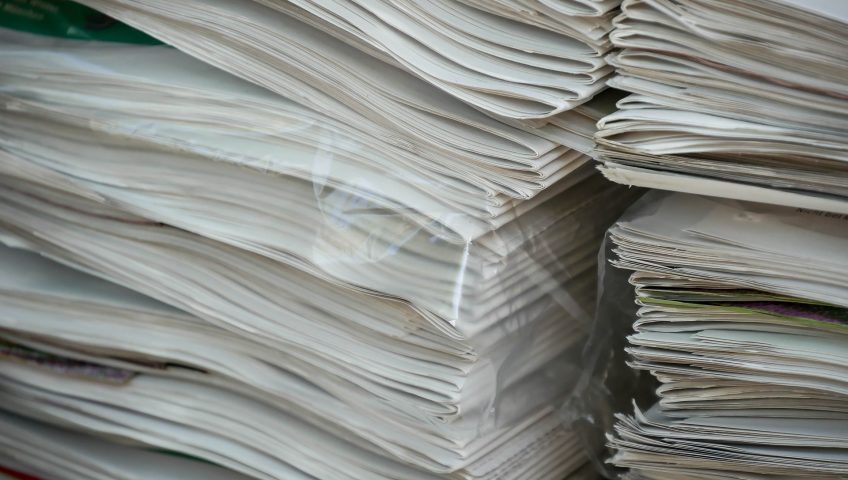 Five Great Ways to Reduce Your Office Waste
As we evolve, so does the conscious notion of sustainability and our effort to help the environment. Society is becoming more aware of the damage we have caused to our atmosphere through pollution, plastics, and other unnecessary waste. Over the last ten years, the phrase 'eco-friendly' has revolutionised the way we live our day to day lives as we continue to learn about how we can protect the planet. With the global population predicted to skyrocket over the next 50 years, people have to make an effort to reduce the amount of waste created and increase the number of goods that can be recycled.
Now that the idea of a 'green' way of living as entered into everyday conversation, you may be wondering how you can make your mark and improve your environmental record. Doing your part at home is excellent, but how is your office tackling the situation? Working together in the workplace to reduce office waste is crucial for the decrease in unnecessary wastage. Below Away With It outlines five great ways to reduce your office waste.
1. Print Smarter
Endless paper trails and record-keeping define the way businesses used to operate. However, with the increased role of technology in the past 20 years, having a digital document storage system is much more effective for your business and significantly reduces the amount of waste you are creating. If printing is needed, make sure your co-workers set their printing defaults to print double-sided. This will reduce paper costs and waste by 50 percent.
2. Reusable Bottles
Rather than your employees and co-workers buying plastic water bottles, supply your office with reusable water bottles. Not only will this reduce plastic waste in the office, but it is also a gift to your employees. The simplest gift of appreciation can make employees feel valued, as well as knowing that the company is working towards a green environment.
3. Offer Rewards for Recycling
Encouraging employees to get into a habit of recycling can be hard. Creating a recycling incentive program for employees makes recycling fun and at the forefront of employees' minds. Setting targets within the business for employees is a rule of thumb, why not set goals for recycling within the office to create more of incentive to recycle. Return on investment will offset the costs of the incentive scheme due to the potential savings through recycling.
4. Create an Upcycle Station
Introducing an upcycle station in the office for unwanted office furniture, supplies, mobile phones, computers, file folders, staplers, etc. If an employee needs anything for work that could potentially be upcycled, you can direct them towards the upcycle station before ordering the required item. Most of the time, old office supplies can be upcycled and used by existing employees. Not only will this reduce office waste, but it is also cost-effective for the business.
5. E-Sign Contracts
Rather than using paper contracts for any deals and agreements, promote the use of e-sign contracts. Not only will this reduce office waste and save paper, but it also means you can keep all your legal documents in one place on your shared digital system. E-sign documents are also useful in the current coronavirus pandemic, due to the restrictions of face-to-face meetings, e-sign contracts give businesses an easy way to get contracts signed quickly and efficiently.
Reducing your office waste is the first step to becoming more of an environmentally friendly and sustainable business. By using the above tips, you can start to regard your company as having a 'go green' value, which is an attractive value in companies within the current climate. Away With It are here to help you with all of your office clearance needs if you have any questions please contact us.