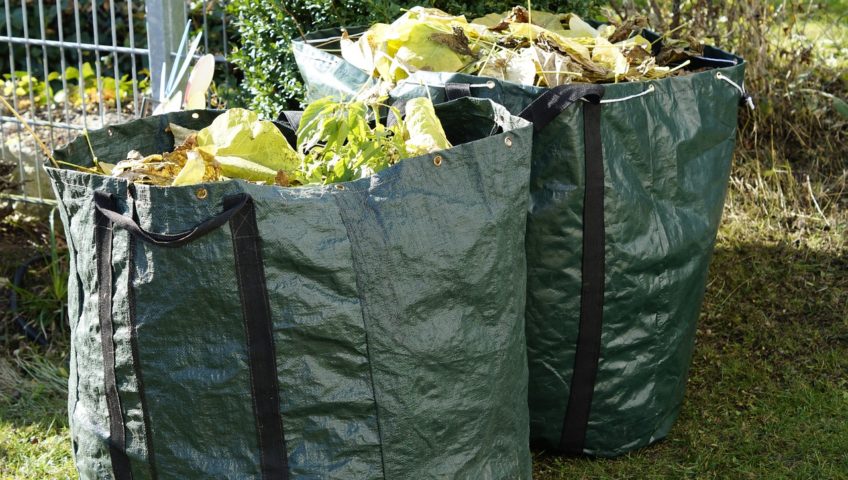 Why Garden Waste Removal is Essential for Homeowners?
Your garden can often be last on your list of priorities and we don't blame you. Garden maintenance can be a tiresome job and the weather can often get in the way and before you know it your garden is overgrown and full of leaves, flowers, grass, weeds and other waste.
This can make it a daunting task when it comes to finally clearing it and therefore garden waste collection is essential. When there's loads of junk piled up it's time to act.
Why is garden rubbish clearance so important?
Clearing garden waste is not only important so that you can have a spectacular space to admire and lounge in but disposing of your garden waste properly is also of great importance for the following reasons:
decreases the chance of disease and disease-carrying rodents mingling in your garden
the waste dumped in landfills can have a negative effect on the environment
government agencies all over the world are enforcing environmentally friendly laws for the proper removal of rubbish
Why might you need garden waste removal?
if you are putting your property on the market
if you want your garden to become an entertaining space
if you have your trees and bushes preened regularly
if you're a tenant preparing for an inspection
if you just want to keep your garden looking neat and tidy
How to get rid of your garden waste?
If your garden waste is piled up high and you're not sure how to even attempt to tackle it, don't panic, there are solutions.
hire a skip
create a compost
call on the professionals
Hire a skip
If you have a large amount of garden waste that needs disposing of, hiring a skip could be an idea as it will save you multiple trips back and forth to your local tip. Instead, once you've filled your tip it will be collected and disposed of by the skip hire company when requested.
Create a compost heap
If you want an alternative way of disposing of your rubbish, a way that will benefit you, your garden and the environment you can start to build a compost pile.
With all the waste plant matter you can create a compost pile that you can then use to fertilise your garden. Cut or break large sticks and branches into smaller pieces, use a shovel to add topsoil to the materials you have put in the compost pile and mix all the contents thoroughly, adding water to make it moist. Continue to add more garden waste to the compost weekly and you can then use it as a natural fertiliser for your garden plants.
Employ the professionals
If you haven't got time to tackle it yourself or just want quick and efficient removal of the waste then it's time to employ a professional garden waste removal team.
They will clear all your unwanted items; from old garden furniture, branches, bushes and leaves to grass and turf and you won't need to lift a finger. If they're a good team they'll also sweep and rake up after themselves leaving your garden neat and tidy.
Just make sure that you check for a licensed operator and always consider the following before enlisting their services:
do your research
the services they provide
ensure they charge reasonable rates
make sure there are no hidden costs
compare prices with other companies