Christmas junk recycling and re-use tips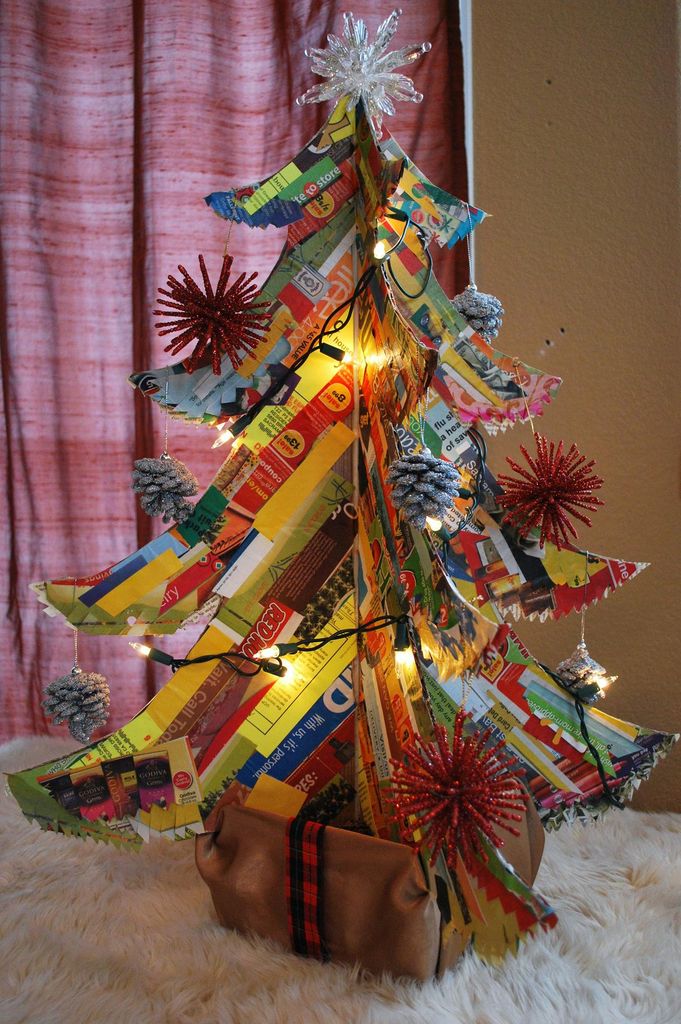 Christmas junk is a perennial problem. Recycling is important all year round, but at Christmas there always seems to be more waste around than at any other time of year. So here are some handy tips to help you do your bit for the environment and have some fun with the kids by recycling and re-using as much of your Christmas junk as possible.
Use Your Christmas Junk for Crafts
There are always items lying around the house that can be turned into Christmas crafts instead of buying new.  You can use plastic bottles, metal cans or pieces of scrap paper and it can all be turned into that unique Christmas decoration that no one else has!  For example, you could make a miniature Christmas tree out of old wine corks or pieces of home décor out of old Christmas cards!
How to reuse Christmas wrapping paper
Like newspaper, wrapping paper is great for cleaning windows and leaving them streak free!
Children can cut out the fun and festive figures on wrapping paper and use them to decorate an old notebook or school book.
Christmas Cards
Save any pretty Christmas cards and cut out the designs to use as gift tags for next year.
Cut the longer strips along Christmas cards so they can be used as handy bookmarks.
Make The Most Of Food Leftovers
Leftover turkey
It's the day after Boxing Day, and all everyone has been eating is Christmas dinners!  Why not try spicing up your leftover turkey and making a curry for a change.
Smaller bits of turkey could also be put into a risotto as a tasty alternative to chicken.
Or try some of these delicious recipes from BBC Good Food.
Preserve That Christmas Tree Smell
Once Christmas is over, strip the needles from their branches and put them into pots to use as a natural Christmas pine smell!
And For Everything Else…
However, not everything can be reused or recycled so for anything else, Away With It are here to help.  We provide  a cost effective house clearance and waste removal service in Essex and London areas.  Our reliable two man waste removal team can clear all your unwanted or left over Christmas items.  We take all the old toys that have now been replaced by new ones, old clothes, Christmas trees, in fact we are experts in junk removal.
Don't forget, not only do we remove all your  junk with our house clearance service, we also offer garden clearance, garage clearance, loft clearance and shed clearance making sure your entire house is clutter free for Christmas!  88% of all the items we take are recycled meaning that less goes to landfill, our contribution to recycling for Christmas and all year around!