Do you need an office clearance in Gidea Park RM2?
Owning an office is a good sign of success, but it also means you have the responsibility of ensuring the place is clean and clutter-free so your employees can work in a safe and comfortable environment. If your office space is getting out of hand with all the rubbish gathering, it may be time to think about office clearance Gidea Park RM2
Why handle this kind of massive job on your own when you can call in the help of the professionals?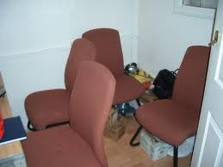 How we do it:
At 'Away with It', we will take care of your office clearance in Gidea Park RM2, quickly and as hassle free as possible, so you can get on with the day to day running of your business. We even promise to clean up after ourselves, what more could you ask for!
Among the many items we have removed as part of our office clearance services, it has included small items such as cables and paperwork, as well as larger items, including filing cabinets and furniture. We don't mind how big or small the job is, we are more than happy to do it!
If you require some flexibility with your office clearance in Gidea Park RM2, we can offer this, with same day service and weekends available.
How to book a slot: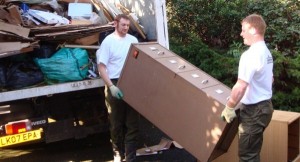 If this has got you sitting upright, then give us a call and we can discuss it in more detail. You can reach us on 020 8504 7390 or 07957 123 019. Alternatively, if it's just a quick and easy quote you're after regarding your Gidea Park RM2 office clearance, fill out our simple online form and we'll get back to you as soon as we can.