Is commercial waste getting you down? What you need is a fast, efficient and reliable waste removal service and guess what – we're just what you're looking for. We've been supplying commercial waste removal Whitechapel companies trust and are happy to recommend for over a decade. They love us for our fast, flexible services and some of the lowest prices in the market. We're certain you will too!
Fast, flexible business waste services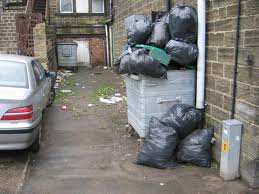 We provide a quick, professional commercial waste removal service in Whitechapel E1 and the surrounding area and there's a whole host of reasons why we're the number 1 choice for local businesses.
Each and every one of our business customers receives a tailored package of services that are the perfect fit for their needs and budget.
Whether you're looking for a regular collection or a one-off same day pick up we'll get the job done. We're open from 7am to 11.30pm every day including weekends so when you need us we'll be on hand.
 Perfect for every type of business
Our portfolio of commercial waste clients in the E1 are includes business of all types and we can collect just about any kind of waste, such as: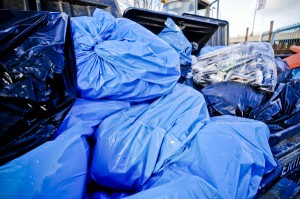 Cardboard, packaging and paper
Garden waste
Restaurant/food waste
Refuse sacks and bags
Empty bottles and cans
Furniture
Electrical equipment
Builders waste
You'll be pleased to know that 80% of the waste we collect is recycled. The rest is disposed of legally and responsibly.
We can provide generous incentives and discounts for any customers who want to work with us on a contracted basis but are also equally happy to collect any commercial or business waste in the Whitechapel E1 area on a one off basis as and when required.
Why Whitechapel businesses recommend us
We're proud to supply commercial waste removal Whitechapel businesses rate so highly and are happy to recommend to others. Here are just a few of the reasons why they trust us to take care of their business waste needs and why you can too:
We can provide a same day collection service when needed – perfect for both emergency and non emergency situations when you need your commercial waste moving quickly
Our waste removal services are available all day, every day, seven days per week including Sundays
We'll happily take a look at the individual waste removal needs of your company to determine the most efficient and cost effective terms for you and your business
We are as happy to collect individual items as we are to remove multiple loads of business waste
Our uniformed teams are allocated 2 hour slots for all waste removal jobs which gives them plenty of time to pick up all of the waste and clean up after themselves helping to keep Whitechapel E1 clean and tidy
We strive to provide the most professional standard of service possible arriving on time at a time to suit you. We will even give you a call an hour before our due time to let you know that we're on our way and everything is going according to plan
We are fully licensed, legal and insured.
Call us for great value commercial waste removal Whitechapel
Give us a call on 0208 504 7390 or 07957 123019. We'll be happy to  discuss your requirements for commercial waste removal Whitechapel and answer any questions about our services.
Our experienced team are on hand 7 days a week to take your call and will gladly put together a tailored service package to suit your budget and exact business needs.
Alternatively,  submit your details using our online enquiry form and we'll get back to you the same day with a competitive no obligation quote