We are the experts when it comes to commercial waste removal in Homerton E9. We help many local businesses with their waste removal needs and we've love to help yours too. We have been supplying commercial waste removal Homerton businesses happily recommend for flexibility and convenience for almost fifteen years. And like them we think you'll like our competitive prices too!
Fast, flexible and convenient
We are dedicated to providing the very best, professional service we possibly can to each and every one of our commercial customers. Our aim is to provide a tailored solution that is a perfect fit for your needs and budget. We operate from 7am to 11.30pm seven days a week so we're always there when you need us. And we'll remove your waste with the least amount of fuss or disruption to your business.
Whether you need a regular kerbside collection or prefer to use our services on an ad-hoc on-demand basis we can offer the ideal package for your business.
We work with a wide variety of businesses in and around the Homerton E9 area. Our diverse portfolio of clients includes:
Restaurants and cafes
Pubs, bars and night clubs
Hotels
Shops and offices
Estate agents and letting agencies
Why choose us?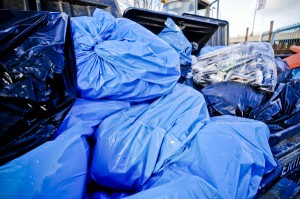 We are proud of the fact that we provide commercial waste removal Homerton businesses are happy to recommend to others. There are very many reasons why you should choose us as your waste removal contractor. Here are just a few of them:
We provide a same day collection service
We provide collections seven days a week – you can relax on the weekends knowing that your business premises will be clean and tidy once more for the following week
Our uniformed teams are smart and reliable. They arrive when they say they'll arrive at a time which is convenient for you, they'll even give you a call an hour beforehand to confirm that things are running according to schedule
We are equally happy to remove single items and full loads – even multiple loads are well within our capabilities. No job is too large for us to handle or too small for us to care
We provide discounts for contracted customers although are equally happy to work with clients who prefer an "as and when" type arrangement
Not only will be remove your commercial waste efficiently and professionally – we'll also clean up afterwards
We have a clear and simple working strategy. We tell you a price and that's the price you pay – we don't like hidden extras or surcharges and feel sure that you don't either
80% of the commercial waste we remove from Homerton E9 and the surrounding area will be reused or recycled. We only send the things to land fill which have no use elsewhere – that's our promise to you.
We are fully licensed and insured.
Call us for commercial waste removal Homerton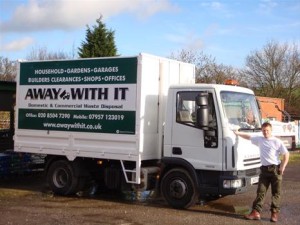 To discuss your requirements for commercial waste removal Homerton just pick up the phone and speak to one of our experienced team on 0208 504 7390 or 07957 123019.
They are available to take your call from 7am to 11.30pm seven days a week.
They'll be happy to answer your questions, recommend the most cost effective solution for your business and provide a transparent and competitive quote.
Alternatively, you can use our online form to get a same day quote. Just fill in your details and we'll get back to you the same day.