If your business needs a business waste removal solution fast then you've come to the right place.We've been providing commercial waste removal Clapton businesses trust for quality and reliability for almost 15 years.
Fast, flexible and affordable business waste services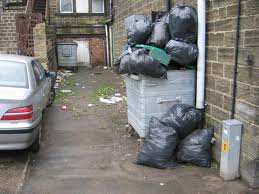 Whatever type of business you're in and whatever your specific requirements we can offer the perfect business waste solution.
We can handle all different kinds of commercial waste including:
Restaurant waste
Empty bottles and containers
Refuse sacks, boxes and bins
Garden waste
Builders waste
Cardboard and other packaging materials
Furniture
We can offer a regular daily, weekly or monthly kerbside collection or wait and load service, whichever works best for you. Or you can book our on-demand service on an ad hoc basis, in most cases the same day. Just call us with your requirements and we'll be pleased to recommend the best and most cost effective solution for your business and provide a competitive quote.
Who do we work for?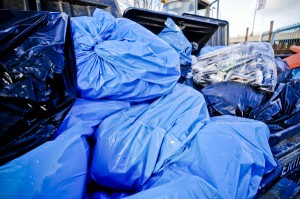 We've got a great variety of businesses on our client list in and around the Clapton E5 area. Our regulars include:
Restaurants, cafes and coffee shops
Offices and retail outlets
Bars, pubs and night clubs
Letting and estate agencies
If your Clapton E5 business falls into one of those categories we can help you – and if your business doesn't fall into one of those categories we can help you too.
Why choose us?
Same day service
Available for commercial waste removal 7 days a week from 7am to 11.30pm
Free business waste audits available to decide upon the most efficient and cost effective method and schedule of waste removal for your company with no obligation to your business whatsoever
Discounts available for contracted clients – plus a handy 30 day payment period
Fully licensed and insured commercial waste removal in Clapton E5 and the surrounding area
80% of the commercial waste we collect will be sent for reusing or recycling
Call us for commercial waste removal Clapton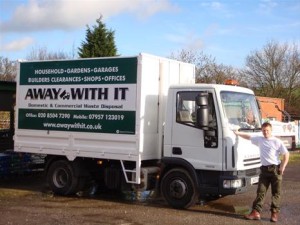 For more information and to discuss your requirements for commercial waste removal services Clapton give us a call on 0208 504 7390 or 07957 123019.
Our experienced and friendly team are available from 7am to 11.30pm to take your call and will be more than happy to answer any questions you may have and put together a bespoke package to meet your exact business needs.
Alternatively, you can get a free, no obligation quote using our online enquiry form. Just fill in the details and we'll get back to you the same day.