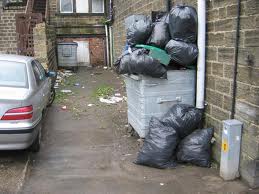 Does your business need fast and reliable commercial waste removal in Poplar E14? If you are looking for a professional commercial waste removal company in or around the Poplar E14 area then you've come to the right place. We are the experts when it comes to business waste removal providing a fast, reliable service which can be custom made to suit the precise needs of your company.  We believe that our cost effective, professional services are second to none.
Our clients
We have a wide and varied portfolio of clients from many different business sectors including:
Restaurants
Bars and Night clubs
Coffee shops and cafes
Hotels
Letting Agencies and Estate Agents
Offices
Retail Outlets
In fact we can deal with the commercial waste removal needs of all business types in Poplar E14 and the surrounding area. Our professional teams are experienced in handling all types of commercial waste including: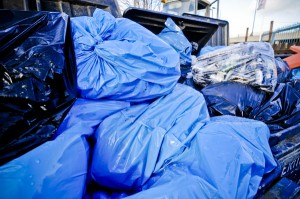 Cardboard and other types of packaging materials
Empty bottles and other types of container
Boxes
Food waste from restaurants, hotels, cafes etc
Old, broken and unwanted furniture
Household appliances, bathroom and kitchen fittings and fixtures
Everything else you can think of . . .
Many of our valued clients benefit from generous discounts and incentives as they chose to work on a contracted basis – this is entirely up to you and your business needs. We are just as happy to work on an ad hoc basis and will collect your commercial waste as and when you need us in Poplar E14 and the surrounding area.
The advantages of choosing our Poplar E14 commercial waste removal service
There are many advantages in choosing our business to deal with your waste removal needs in the Poplar E14 area. These include:
Our uniformed operatives always provide a professional and friendly service with a smile (at no extra cost). They are committed to providing an excellent service and not only will load and remove your commercial waste but also ensure that your premises are left in a clean and tidy condition
Same day collection services can be arranged if needed – how's that for a quick turnaround?
Our services are available every day of the week including Saturdays and even Sundays for maximum convenience
We will provide a free waste audit for your business to ensure that you receive the best, most cost effective commercial waste removal package for your needs
Committed to providing an eco-friendly service
We at Away With It take green issues and the environment very seriously. That's why we ensure that as much of the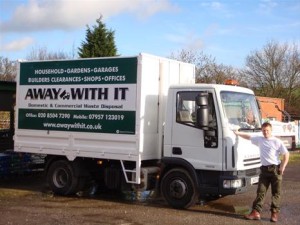 commercial waste we remove as possible from around Poplar E14 will be reused or recycled. In real terms, 80% of the business waste we collect is reused or recycled instead of being dumped into land fill sites.
If you want to know how we can save you time, money and hassle with commercial waste removal in Poplar E14 give us a call on 0208 504 7390 or 07957 123019. Alternatively, feel free to make use of our quick and easy online form for a no-obligation quote without having to pick up the phone!