On your bike: Garage Clearance has never been more rewarding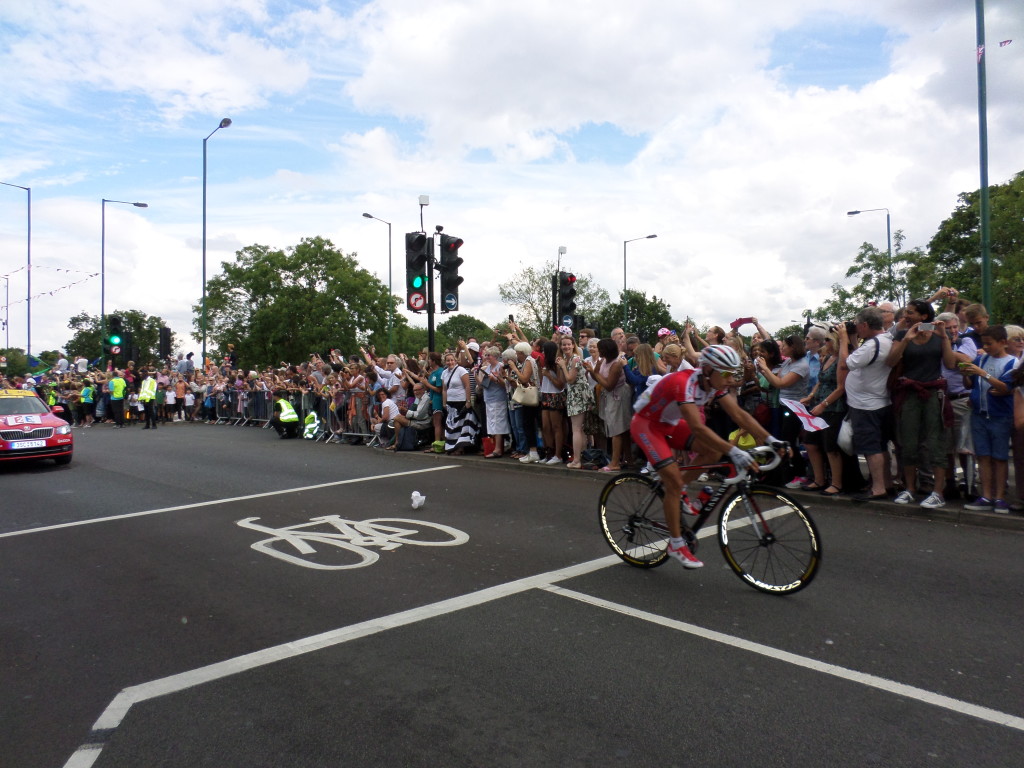 Cycling has been thriving in London for a while now, and many of you have already made use of our Garage Clearance Service to get rid of your unwanted junk and make looking after your bike as easy as can be. With a clear garage the possibilities are endless. Say goodbye to the struggle of trying to extract your bike from in between the old kitchen table and a grubby sofa. If you're feeling adventurous, you can even use that free space to create your very own workshop and keep your bike in tiptop condition!
As the recent visit of the Tour de France to Essex and East London illustrated, Cycling has never been cooler. The same cannot be said about the weather, and with the sun looking like it is here to stay, now is the perfect time to clear out the garage, get on your bike and explore the countryside.
Enthusiasm for the Tour has been huge, with crowds lining the streets everywhere from The Mall to the Yorkshire Dales, with race director Christian Prudhomme sure the Tour will return to these shores:
"The question is not if, but when, although I don't have the answer for the second part. Thank you. It was unbelievable, I just want to say again: merci beaucoup.
What the British people have done is magnificent."
Following a total of 14 cycling medals at the 2008 Beijing Olympics and 12 at London 2012, including a monumental 16 Gold Medals spread across the two, interest in British cycling is arguably at an all time high, while the recent success of both Bradley Wiggins and Chris Froome in Le Tour has stoked the fires
Daily journeys by bicycle in London alone almost doubled between 2000 and 2011 to 570,000, the greatest increase in the UK, and this rise shows no sign of slowing down. Sales of bicycles have increased by 15% nationwide in the past year, with a greater awareness of cyclists by other road users meaning it is now safer than ever.
Cycling regularly also offers significant health benefits that are not to be sniffed at. An hour of steady cycling can burn 300 calories – 30 minutes of cycling a day can burn 11 pounds of fat over the course of a year, while boosting your metabolic rate long after you have finished cycling.
Not only is it good for your body, it is kind to your wallet. The average cost of a commuter bicycle is £300, while the annual cost for commuting into London by train can be 10 times that. Additionally, with the congestion charge now at £10 a day, after 30 days of cycling to work rather than driving, your bike will have paid for itself.
With summer reaching its peak, now is the perfect time to get out and enjoy the sunshine, and with the school holidays fast approaching, a family day out on the bikes has never sounded better!
This is where Away With It comes in to play. With our Garage Clearance Service, we will do all the hard work and heavy lifting for you, getting rid of all that garage clutter and clearing the way for a summer spent cycling in the sun.