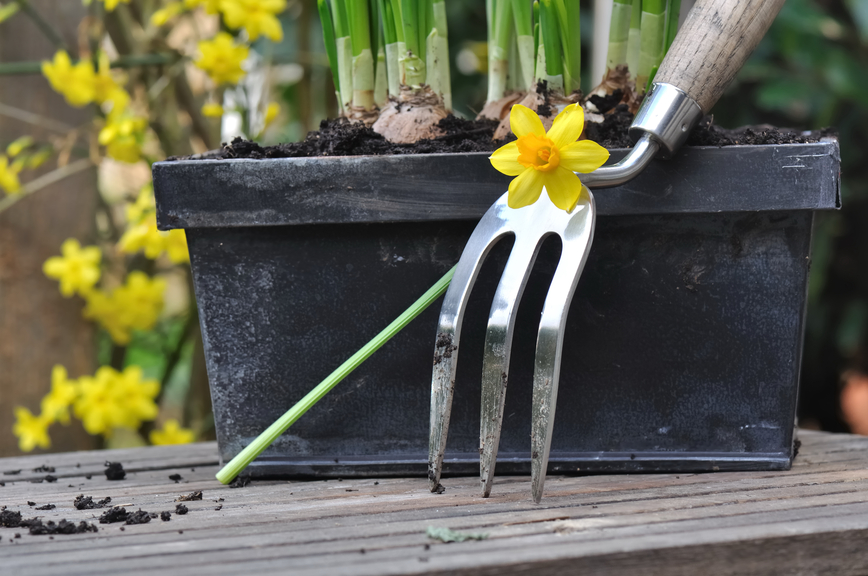 Garden clearance: Time to spring clean your garden!
With Spring well under way and the Easter bank holiday looming it's time to get your garden in order! Here's a handy to-do list to help you get your garden clearance and spring maintenance organised.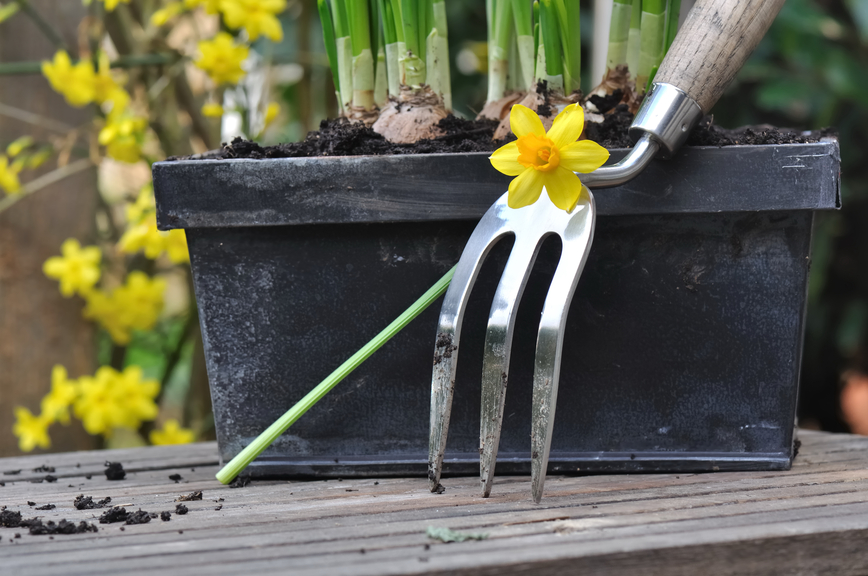 Remove and compost any old annuals that have been rotting away over winter and prune back your perennials to ground level as soon as you see new growth. Check out this list for plants that are best pruned in the spring.
Cut back shrubby plants and roses when new buds start to appear and the danger of a hard frost is over.
Get to grips with the weeds before they take hold. Remember to dispose of seed heads and anything that looks diseased. Anything else can be composted.
Put down top dressing, mulch and compost to encourage healthy growth, conserve moisture and suppress weeds .
Divide and transplant as soon as new growth emerges. The sooner you can get your plants established in their new location the better they will do.
Edge your lawn and apply slow-release lawn food, Use a metal rake to remove moss and thatch and reseed any areas that are looking a bit bare.
Repaint or re-oil any wooden outdoor furniture, check and tighten nuts and bolts.
Clean the barbeque and replenish gas bottles. You never know, there might be a barbeque summer just round the corner!
If you have outdoor water features remove winter debris and check sprinklers and drip lines for cracks.
Check the condition of all your garden fences, posts, structures and stores, securing any loose joints and replacing weakened or broken items. Sand off any old, flaking stain or dirt from dry surfaces and apply an annual coat of good quality wood preservative.
Putting effort into garden clearance and spring maintenance now will pay dividends over the coming months and there's nothing more satisfying than being able to sit back and enjoy the fruits of your labours with a nice cool drink.
And remember, for all your garden clearance and waste removal needs Away With It is only a phone call away.