Recycling: fun ideas to get your children interested
Recycling is important and one of the best ways to have a positive impact in the world we live in. We must act fast as the amount of waste we are creating is increasing all the time. This is due to many factors, such as an increase in wealth meaning people are buying more products and therefore creating more waste. The population is increasing all over the world so more people create more waste. People's lifestyles are also changing; people are eating out more in fast food chains and in turn creating more waste.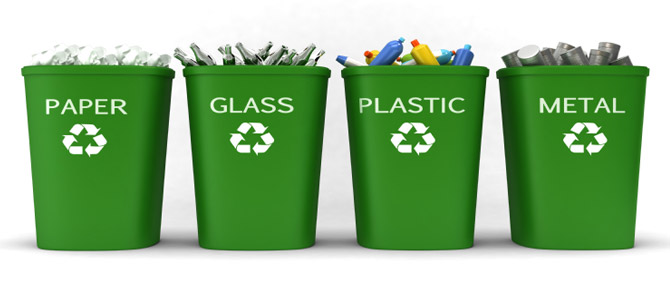 Waste and rubbish has such a major negative impact on our world and natural environment. Harmful chemicals and greenhouse gases are released from all our rubbish that is sent to landfill sites. Recycling helps to reduce the pollution caused by this waste. Habitat destruction and global warming are just some of the effects caused by deforestation. Recycling reduces the need for raw material so the rainforest can be preserved. A huge amount of energy is used when making products from raw material. Recycling requires much less energy and therefore helps to preserve natural resources.
So now we know how important it is to recycle, what better way to make it a part of our everyday life by involving our younger generation? Remembering what and when to recycle can sometimes be difficult so it's really all about getting into a routine.   Getting children involved early means that recycling becomes a way of life for them. Here are a few tips on how to keep children interested in recycling.
Do It Yourself
If you are not taking the time to recycle yourself then why would your children? Set a good example and make an effort to sort, recycle or reuse in front of your little ones so they can see it in their everyday life. Never make it seem like a chore, as they will be less likely to want to do it.
Keep it Simple
Set up all your recycling bins where young children can see them and in places where children can easily reach them. An early exposure to recycling will increase their curiosity and will also make it seem less like a chore and more like everyday life.
Having Fun
Playing a game about recycling can be more fun than you think, the combination of colours, shapes and textures of materials can be a challenge that can be interesting and enjoyable, whilst having the benefits of learning a variety of things in the process. Children as young as three years old can enjoy the fun, so maybe create a game where you can match the correct material to the relevant bin – for example: cardboard/paper to the cardboard/paper bin and food waste to the food waste bin.
Give them a treat
Why not reward your child when they do a good job, like making the bed, putting their clothes in the wash bin, it's good to encourage and reward your child when they participate in recycling. All children love a treat so why not reward them with an ice cream or gold star for them to put in their good behaviour book, they will learn from this and learn from it as a positive approach to life skills.
Create Your Own Recycling Bins
Kids love to be creative and enjoy painting and colouring in. So why not get them to decorate your recycling bins with their own personal touch? Kid's will see the importance of segregating waste and reducing mixed waste to landfill – plus spending a rainy day doing something creative and fun can be good entertainment and keep them busy.
Trip to the recycling centre
A trip down to your local recycling centre is a great way to get your kids interested in the way recycling works. Show them around the facility and where each separate waste material goes. Why not get them to ask questions and this will ignite their enthusiasm and interest in keeping green and doing something positive to save their planet. Reading books and watching documentaries can be a good way to enhance their interest in the subject.
Don't forget, for everything you can't re-use or recycle there's always Away With It. Contact us today for a competitive waste removal quote and convenient same day service for all your house clearance and garden waste removal needs.