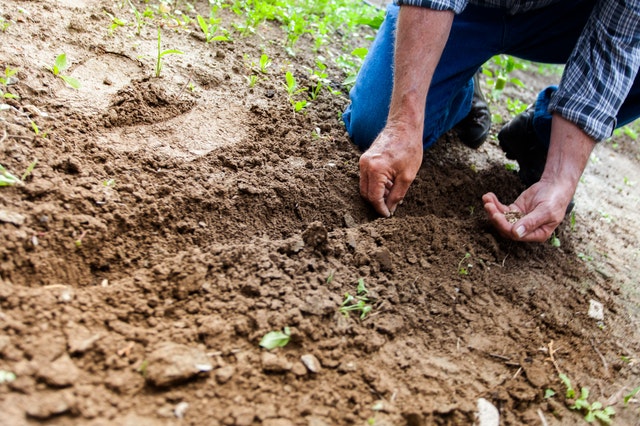 How to Keep Yourself Busy in The Garden During Lockdown
We may have to stay home for the foreseeable future but with all the lovely weather we've been having over the past few weeks it means there's no better time to make the most of your garden.
This is the perfect opportunity to get green-fingered and enjoy your outside space but where to start?
Here are a few ways you can get the most out of your garden during the Coronavirus lockdown:
Start a vegetable garden
With an abundance of free time, why not keep yourself busy by starting that vegetable garden you've always wanted. Build yourself a raised bed that will make growing vegetables much easier, then fill it with topsoil and then all that's left to do it start planting.
Have a clear-out
If your garden is looking overgrown from the winter months or is cluttered with stuff, Spring couldn't be a better time to clear your garden ready for the summer. Grab your wheelbarrow and rake and turn your garden jungle into a lush green oasis.
If you need any assistance with garden waste removal, get in touch.
Renovate your lawn
Spring is the best season to give your lawn a refresh and with plenty of time on your hands you can renew and re-seed your lawn and have it looking the best it's ever looked.
Once you've weeded the lawn, it's time to prepare the soil mix in soil conditioner such as manure or seaweed and controlled-release fertilizer in order to stimulate root system development. Then you can sow the lawn, pack the soil and water it.
It's vital that during the first few weeks the lawn is watered well. If you correctly sow your lawn, then you'll have beautiful looking grass in no time.
Trimming, pruning and weeding
Make your garden picture perfect by pruning your roses and shrubs that have finished their winter-blooming and weeding those unwanted plants.
This is the ideal time to carry out weeding as with lots of free time you can carry out the weeding by hand which means you can avoid using chemicals and herbicides, also the soft moist soil makes them easy to pull out.
Create a wildlife oasis
If you want to attract more wildlife to your garden then a pond is one of the best ways to do that. It creates the perfect habitat for birds, amphibians, mammals and aquatic insects. Don't get us wrong it's not an easy task, it will require a lot of labour-intensive work but the result will be worth it.
There are plenty of online retailers that sell pond plants and pond liner so you should be able to source everything you need.
Give the greenhouse a clean
This is something we all put off, there just never seems to be a good time to do it. Well, perhaps it's now. Grab your scrubbing brush and hosepipe and give that greenhouse a good clean. Not only will this pass some time and tick a chore off the list but it will also bring more light to the seedlings growing inside and remove harmful pests and pathogens.
There are oodles of ways to keep yourself occupied in the garden so if you're feeling bored grab your shears and get to work.
Not sure what to do with your garden waste? Check out our garden clearance services.