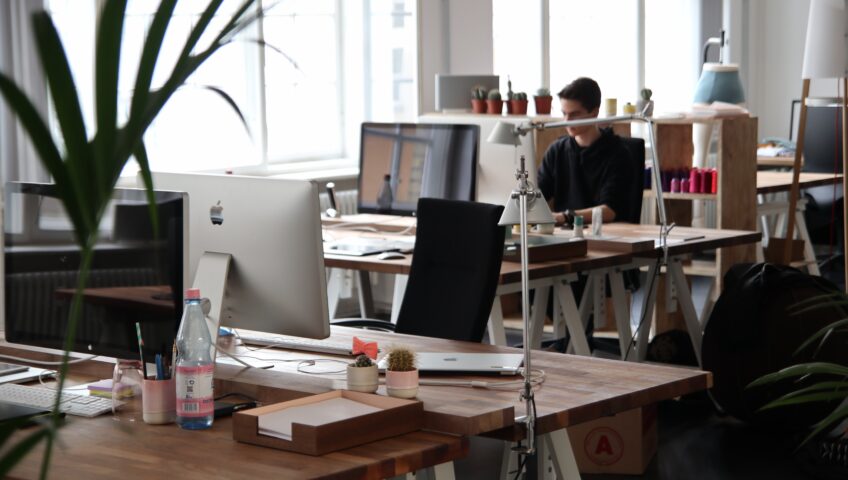 5 Top Tips for Downsizing Your Office
When office workers started working from home during lockdown we saw how productivity could continue outside of the workplace. Now, as flexible and remote working become more popular, 45% of businesses do not expect all their employees to be located in the office at the same time and 37% of senior decision-makers plan to relocate to a smaller commercial space to accommodate this new way of working. Downsizing can cut costs associated with larger office space, whilst also maintaining a central hub for employees to use together.
Ask your employees what they need
A good place to start when downsizing your office is to ask your employees what they need from a workspace. Your team may prefer an open-plan office for ease of collaboration. Some employees may prefer private office spaces so they can concentrate better or make phonecalls that they don't want overheard. If your team need both, you can achieve this by utilising meeting rooms and breakout rooms as private spaces for individuals to use when needed.
You should also think about how many employees you will want in the office at one time. Some people will prefer to carry on remote working some of the time and others will be keen to return to the office full time. Speak to your employees to find out their preferences and make a plan that works best for your buisness and your team.
Find the right location
Moving office could be a great opportunity to find a better location for your workplace. You could find that you no longer need to be located in a city centre, as less people are coming in every day. So, you can move to a more rural location where costs may be lower. Alternatively, you could move closer to a transport hub to reduce the commute for your employees so they can maintain the improved work-life balance they found during the pandemic. You can also consider if your new office will be accessible by bike, for the employees who might still want to avoid public transport.
Make your workspace more efficient
Now is the time to really consider how much space each employee needs. There could be many ways that you could use space more efficiently so you can properly downsize your office.
You could currently be using desks that are too large – if an individual is just using two thin monitors and a keyboard, they probably don't need a very deep desk. You could also use desks that are easy to move around and space out or group together, so you can adapt the workspace to what you need at the time.
Think about how many printers you actually need for your team. As we utilise technology more and more, you may find your need for printing reduces. The same can be said for all those filing cabinets – do you need to store hard copies of documents, or can you implement an electronic document filing system? This will reduce the amount of floor space you need just for storing documents. Read our guide to reduce office waste for more tips to reduce paper usage.
Remember safety precautions
Regulations around social distancing and sanitisation are still fluctuating so it's best to be prepared for all possibilities. You will also find that your employees will have different personal preferences to how much they want to keep social distancing. So, it's good to not completely condense your desks, so you can allow for individuals to spread out if needed.
As people continue to remote work, you might not need desks for 100% of your employees 100% of the time. You can still allow for social distancing measures in a smaller space by having desks set up for less than the full capacity team.
Get rid of what you don't need
After a lot of time in one location, all sorts of assorted office junk can pile up. Downsizing is a great opportunity to finally have a proper clear out so your new office can be a productive working environment.
Away With It can help with your office clearance to remove your old equipment, furniture and rubbish. We can properly remove confidential paperwork that you no longer need and also safely dispose of your electrical equipment, like computers, printers and fax machines. With our help, you can start fresh in your new place and with the knowledge that all your space is being used efficiently.