Planning to do DIY over the bank holiday weekend?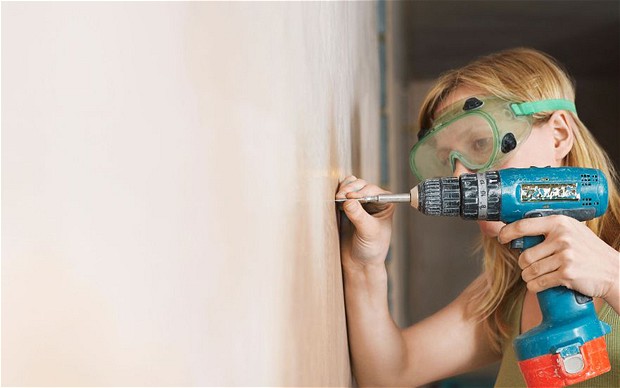 UK spending on DIY reached a new two year high in February, up 11 per cent on the previous year.
DIY sales over the Easter period were also up 6% compared to 2013. On Easter Saturday alone, UK consumers spent a whopping £70m on VISA cards in DIY stores.
According to a Barclaycard survey the surge in home improvement spending is down to a combination of returning consumer confidence and soaring house prices, with many home owners getting ready to put their properties on the market.
Meanwhile, ambulance services around the country are reporting a big increase in calls from people involved in DIY accidents, falls and crashes over the May Day bank holiday weekend.
So if you're planning any DIY this month, you'd be wise to follow this advice from Sheila Merrill, public safety adviser at the Royal Society for the Prevention of Accidents:
"Over-ambition and lack of knowledge are among the main causes of DIY accidents, and we advise people to be honest about their abilities. Accidents happen more easily when you are unprepared and in a rush, so think through the tasks you intend to do before you start work.
"Tackling a job that is too difficult could not only result in an injury, but could also mean you have to pay a tradesperson to rectify an unsuccessful attempt – turning your efforts to save money into an expensive – and perhaps painful – mistake."
Don't forget, Away With It is always on hand for all your Essex DIY and builders waste needs, from old kitchen fittings and bathroom suites to rubble, soil and plaster, ripped out fittings, cabling and wiring. We're cheaper and more convenient than a skip plus we do all the heavy lifting for you. And after all that hard work you could probably do with a rest!